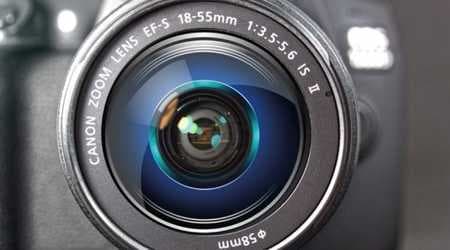 The point and shoot cameras are best for those photographers who are not very expert in photography but want to show their capabilities to the world. They are easy to use and have all the ability to produce high-quality images.
These digital cameras come in different prizes and size, but if you don't have the budget to purchase a high-end camera, then you can still get good quality cameras under $300.
These cameras will offer you all the features that are required to create sharp, detailed, and stunning images and videos without much effort. All the cameras that are mentioned below are excellent for photography. They contain good quality image sensors and processors to provide pictures with decent quality.
Also, they all are equipped with optical or digital zoom lenses to show you every detail of the subject. To know more about their features, we will explore each camera one by one. Also, we will guide you on what factors you should consider before buying the best point and shoot camera under $300.
Previous Guide: Best Point and Shoot Cameras under $500
Best Point and Shoot Cameras under $300
1. Panasonic LUMIX FZ80 4K 60X Zoom Camera
One of the best point and shoot cameras available under $300 is the LUMIX FZ80 from Panasonic. The camera has 18.1MP sensor resolution and is quite easy to handle because of its comfortable grip.
The best thing about this FZ80 camera is its excellent low-light performance. Its lens is a real all-rounder having 20-mm wide angle and 60X zoom for capturing beautiful landscapes along with clearer far away objects.
The camera is also equipped with a new Post Focus feature that allows changing the focus points after capturing the photos. Also, the 4K photo mode assists to record images at up to 30 frames per second.
Moreover, it supports 4K Full HD videos and has a clean and clear viewfinder that works well even in bright sunlight. Also, USB charging and Wi-Fi connectivity features are perfect for travelers.
Pros
60x optical zoom
RAW shooting
1 High-resolution sensor
Electronic built-in viewfinder
Image stabilization
Cons
Maximum sensitivity is only ISO 3.200
2. Canon PowerShot SX710 HS
The PowerShot SX720 HS from Canon is a compact sized camera equipped with a 20.3MP High-Sensitivity CMOS sensor for delivering high-quality imaging performance. Also, its DIGIC 6 Image Processor is responsible for providing good quality photos even in low lighting conditions.
The camera is also featured with 30x optical zoom with Intelligent Image Stabilization to provide clear, detailed, and steadier images. Also, it allows recording stunning 1080p Full HD videos with frame rates of 60p, 30p, and 24p along with surround sound.
Another best thing about this camera is its large 3.0-inch LCD that is perfect for clearing small details and viewing even from a wider angle. Also, if we talk about the connectivity options, then it has a built-in Wi-Fi and NFC technology options along with Image Sync Function and Remote Shooting.
Pros
3MP high-resolution sensor
Wi-Fi and NFC connectivity
Fast continuous shooting
30x optical zoom
Remote shooting
Cons
No built-in viewfinder
Maximum sensitivity is only ISO 3.200
3. Nikon Coolpix B600 Black
Another best point and shoot camera under $300 is the Coolpix B600 camera from Nikon. It is featured with an effective pixel count of 16.0MP and Nikon's powerful EXPEED image-processing engine, combined with the high performance NIKKOR lens for sharp, clear and steady images.
Its 60x zoom with a NIKKOR lens is perfect for recording images with every detail. If your object is not near to you, the camera will capture it cleanly and clearly. It is also equipped with a large 3.0-inch LCD that is perfect for composing and reviewing photos.
It also supports Full HD video recording, and you can share your photos in real time with an AutoShare feature.
The other features include Wi-Fi connectivity, Nikon's SnapBridge app for connecting with different devices, transfer files with smartphone/tablet.
Pros
60x zoom with the wide-angle lens
Manual focusing
3-inch LCD
Wi-Fi connectivity
Cons
Problem to connect with iOs
No built-in viewfinder
4. Nikon COOLPIX B500 Digital Camera
The Nikon COOLPIX B500 is another good quality camera that is integrated with 16MP backside illuminated CMOS sensor ideal for low-lighting conditions. The best feature of this camera is its NIKKOR ED glass lens that offers 40x optical zoom. Along with its optical zoom, an enhanced digital zoom doubles the zooming power up to 80x zoom.
It also has a Lens-Shift Vibration Reduction feature that keeps your images steady with minimal blur levels. Moreover, the large 3.0-inch LCD is excellent for composing and reviewing your shots. Also, its high-resolution display works best in the bright sunny conditions.
Snap sharing is also quite easy as the camera supports Wi-Fi, NFC, and Bluetooth low energy (BLE) that transfer your images directly to your phone or tablet. Also, B500 records Full HD 1080p videos with surround sound.
Pros
40x optical zoom
High shutter speed
Long battery life
Cons
Defected SnapBridge implementation
Lacks manual exposure control
5. Sony DSCWX350 18 MP Digital Camera
The Sony DSCWX350 is another best point and shoot camera that is perfect for shooting smooth images and videos. Its 20.4MP Exmor R CMOS sensor and BIONZ X image processor work together to produce high-resolution, fast speed, and clean and clear images.
The camera is featured with 20x optical zoom along with a 40x clear image digital zoom lens to produce sharp and detailed images. The BIONZ X processor along with the Optical SteadyShot Image Stabilization delivers clear images with minimal blur and noise levels.
It also has a Lock-on AF feature to keep the subject in focus even when it is moving. The other features of the camera include Wi-Fi and NFC connectivity, Sweep Panorama mode, amazing picture effects, and 4K quality still image.
Pros
Light weighed
20x optical zoom
Panorama shooting
Cons
Basic Wi-Fi functions
Poor screen visibility at outdoors
No manual exposure
Point and Shoot Cameras under $300 – Buyer's Guide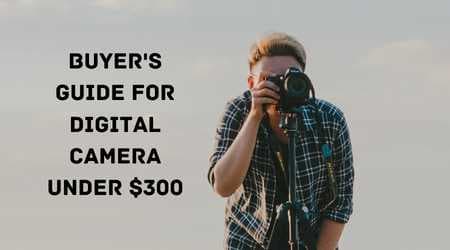 Design
Always prefer those cameras that are compact sized because some cameras under $300 still come in DSLR body size. The smaller your camera is, the more you will be able to handle it easily. Also, light weighed cameras are perfect to carry to any place. So, make sure that you are going to select a light weighed camera.
Optical vs Digital Zoom
No matter what's your range of buying a point and shoot camera, optical vs digital zoom will come into consideration. It is quite clear that optical zoom is better as compared to digital zoom regarding image quality. So, always prefer the cameras under $300 that have an optical zoom lens. Also, you can go with those cameras that offer digital zoom lens to support the optical zoom lens.
LCD Display vs Viewfinder
When selecting a camera under $300, it is also necessary to make up your mind whether you want to go with the camera having an LCD or the viewfinder. Both are good in their own ways. But if you are selecting a camera having LCD then make sure that it is larger. Always try to go with the cameras that have large LCD displays of 3.0-inches. It will allow you to easily go through the menu and composing, reviewing, and recording the shots will become easier.
Wireless Connectivity
Some cameras that are available under $300 have Wi-Fi and NFC connectivity features whereas, some also offer Bluetooth support. Also, there are some cameras that are easy to control with the help of smartphones. All, you need is to connect with the camera through a connecting app and do the remote shooting with ease. So, when purchasing a camera make sure that is has a built-in Wi-Fi and NFC connectivity features. Also, advanced connectivity features are useful to have in your ideal camera.